These figures are no longer available. However, because the figures are extremely well proportioned and set in poses, you may use the photos as guides in your painting.

---
Late 1800's to Early 1900's Hard Rock Miners (Set of 10)
Use the photographs below as a painting guide.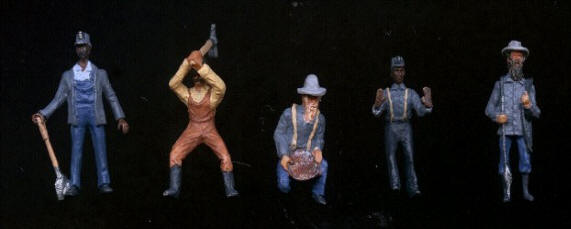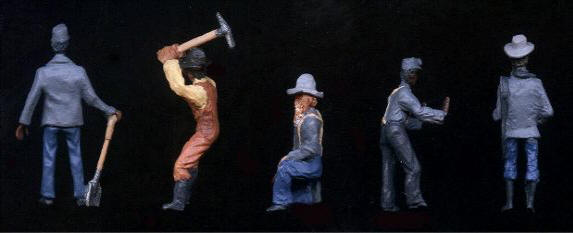 ---


---
1800's Chinese Railroad Workers (Set of 5)
You can paint them with your favorite colors or follow our photographs as painting guides (see fronts and backs illustrated below).


---
Late 1800's to Early 1900's Log Camp and Logger (Set of 5)
These non-painted figures include:
Log camp lady

Standing logger with axe.

Logger swinging an axe with attachable arm

Two loggers with arms not attached that hold a saw
Use these photos as painting guides.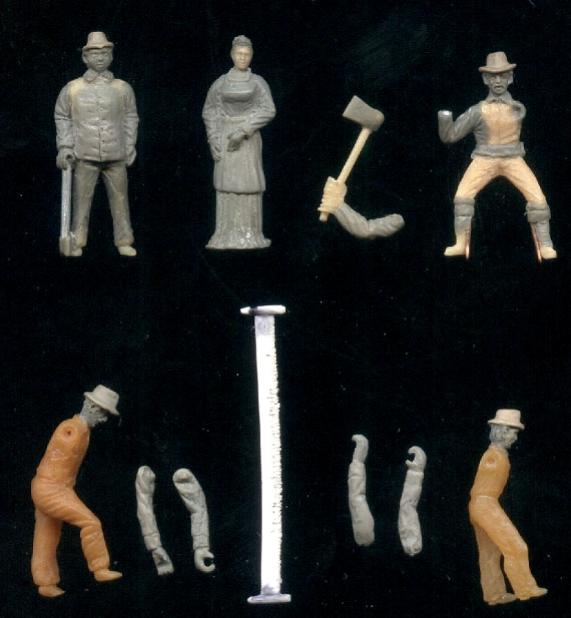 ---
Sitting Figures (Set of 10)
The set of sitting figures are very detailed and each in is a different pose. They will fit well inside a passenger coach or just as easily waiting at the station for their train to come.
---